It would be a defining moment for The Master's Academy in 2018. On behalf of Dr. Andrea Ramirez, acting director of the Center for Faith and Opportunity Initiatives, Christian educator Melissa Newport (Commercial Writing '95, M.S. '97) received an invitation to attend off-the-record roundtable discussions at the U.S. Department of Education with Secretary Betsy DeVos on November 29, 2018.
"Meeting Secretary DeVos was an honor," Newport said. "She hears the promise that allows teachers to flourish and the frustration that inhibits teachers from educating. She wants to clear the path and use her pulpit to help us."
The discussions covered the issues affecting K–12 teachers; focused on teacher retention, recruitment, and compensation; and allowed for teachers from across the country to discuss how these issues affect them and how to improve the teaching profession.
As a teacher representing a Christian school, Newport was honored and humbled by the opportunity. "This experience clarified the privilege of teaching in a Christian classroom and the dignity of the teaching profession," she said. "Much of teaching is intangible; much of real education is unquantifiable. How do we measure a student's ability to persevere to learn? This is hard and holy work. Only eternity will reveal the results of our efforts."
Melissa Newport's road to represent The Master's Academy in Washington, D.C., began 34 years ago when her father Dr. Ed Carney, pastor of Bible Baptist Church, asked her to teach a Wednesday night Bible class for children. "I knew then that I wanted to be a teacher," she said.
Dr. Carney planted the church in Kissimmee, FL, in 1969 and also founded Heritage Christian School, the oldest and largest private school in the county, in 1974. Newport attended there K4–12th grade and, after graduating from Pensacola Christian College, returned to Heritage for six years to teach alongside the same teachers who had taught her. In 2002, she transitioned to The Master's Academy, a thriving Christian school in Oviedo, FL, where she's taught ever since. "I live my dream every day in my classroom at TMA," she said. "The first day I walked on the campus, I knew I was home."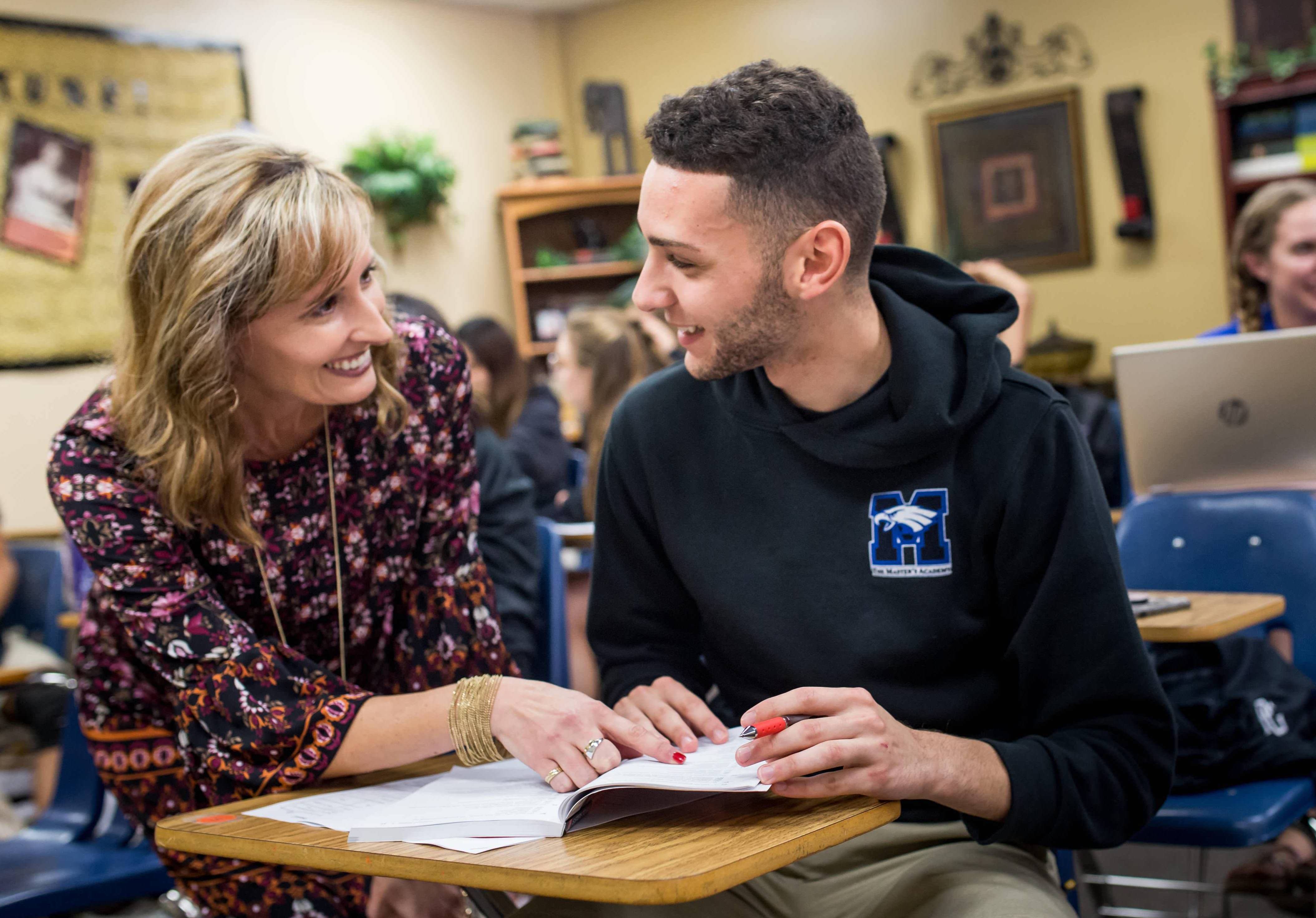 At The Master's Academy, Newport teaches 11th and 12th grade advanced and dual enrollment English classes while also serving as the English department chair. "Faithfulness in little things modeled by the PCC faculty and staff is a principle that has served me every day in my teaching career. The education I received from PCC influences decisions I make every day from the Bible classes I had with Dr. Mullenix to English classes with Dr. Chapman and Dr. Rand," she said. "I [can] still hear Dr. Chapman in my head teaching the difference between 'descriptive and prescriptive' dictionaries. Dr. Rand's influence cannot be underestimated in my teaching career. Her care, knowledge, and professionalism inspires me, even after all these years."
Early in her life, Melissa Newport realized her gift for teaching, and she has used that gift to teach her students about God's truth in language while honoring God with her work. She found that her faith allowed her to represent her school along with other Christian teachers in Washington, D.C. "Because of the transformative power of God's grace, I never spend a minute of any school day in Christian education wondering why I do this work or whether it is worth it," she said.
Check out PCC's humanities department for the English major.
Read more about how God is directing and working through PCC faculty and alumni.